Guitar Amp repair, Power Amplifier Repairs, Spare Part Sales & Service
Pro Audio Service provides workshop based and venue sound system repairs. We undertake professional electronic audio amplifier repairs to all types of electronic and electrical equipment from Guitar Amps, Bass Amps, Power Amplifiers, Valve Amps, Mixing desks, Powered Wedges, Speakers, Monitors, powered speaker systems, Instruments, keyboards and also repair 'in house' systems in Halls, Churches, Theatres, Venues and other Installations.

Pro Audio Service limited have over 30 years experience in the music industry and undertake to provide a professional cost effective service. Modification and repair of guitar electrics, basses and pickups.
Electronic Repairs to Amplifiers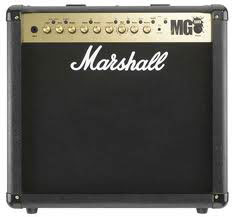 We can source parts for most makes of professional amplifier and are experienced in repairing both transistor and valve amplifiers to component level on most designs from class A to class H. We do not repair hifi amplifiers, receivers or CD players or consumer hifi , only professional equipment. We can fine tune your system to give optimum results. We will normally turnaround your repair within 7-10 working days.
Refurbishment Recovering of Amp and Speaker cabinets
We can provide some refurbishment services , grill covering , re-tolex and vinyl covering of heads , combos and guitar speakers , woodwork repair to cabinets, in addition to repair of the amplifier electronics.
Digital Valve matching and checking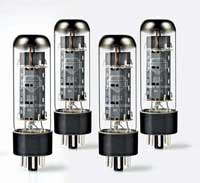 Vintage and Modern valve guitar and bass amplifiers require matched valves to optimise performance and sound. We can digitally match or check vacuum valves using our computerised valve matching equipment. If you are unsure of the state of the valves, bring them in and we will be happy to check them for you. We can measure plate current, transconductance and gains for most common tubes.
Portable Appliance Testing
We provide a specialised portable appliance (PAT) test for customers ( bands , entertainers, Djs ) where we are sensitive to the nature of the equipment. We provide tests that will not damage your valuable equipment and also free on site repairs where possible for failed items.
Speaker Repairs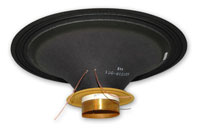 Re-cones and re-foams to old and new speakers. Repairs to crossovers , cabinets, HF diaphragm replacement and fitting. Loudspeaker repairs up to 18″ speakers.
Customer Reviews
---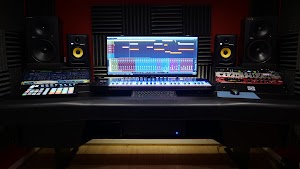 Based on 72 reviews