Spare Parts for Amps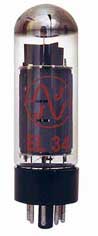 We stock a selection of spare parts and accessories for amps ranging from speaker leads, speakon leads, adapters, jack leads, XLR leads, fans and filters. We can supply most valves / Tubes for amps from preamp 12AX7 ECC81 ECC83, 12AT7 to output tubes EL34, 6L6, 5881, EL84 and more and consumables such as switch cleaner and lubricant. We can usually source parts for most amplifiers from components to complete PCB boards.
We stock a wide variety of spare parts in the form of electronic components, potentiometers, transistors, resistors, capacitors, inductors, output and input power transformers for tube amps etc. for may audio brands. Please telephone or email for availability. We can source most components from modern day to vintage parts. Please visit the online shop link for some stocked parts. Pro Audio Service also carries various used spares that have been salvage from working unviable units such as transformers, metal work etc..
Replacement speakers, recone kits for speakers and diaphragms for HF compression drivers are generally stocked including PCB amp assy boards for various brands such as Mackie, Marshall, Blackstar and sell these parts for DIY repairs.