Speaker Repairs, Recones and Speaker Refoams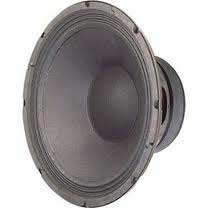 We can provide speaker repairs or recone your speakers, speaker enclosures and powered systems for PA or Studio applications and top end Hifi. We will offer a choice between recone or replacement on speaker drivers that are damaged and change diaphragms on compression drivers opposed to replacing the whole unit. We can make minor repairs to the hardware enclosures in case of vibrations and rectify crossover problems. We can completely rebuild the crossover or design a new one for a different spec. We repair powered speakers and passive systems from most major manufacturers. Pro Audio Service repair near field studio professional monitors whether it is your home studio active professional passive speakers. We can provide a quote prior to completing the repair if you feel it may be nonviable. In this case we charge a bench charge for the investigation and diagnosis.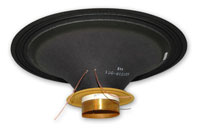 Pro Audio Service perform the following:
Speaker Re-cones . We can arrange to have new coils wound and fitted.
Speaker Re-foaming . Old foam or rubber surrounds degrade over years and around 15 years lifetime on speaker foams starts the degrading of the material. We can source the correct parts to fit most speakers , strip away the old surrounds and renew the surround , suspension with a new part. reaslign the coil where necessary and bring the speaker back to life. Please ask for a

quote on this service.
Speaker Replacement – we can supply a different driver to the similar spec as the the original.
Compression Driver Repairs, diaphragm replacement.
Crossover repairs, recap and remake all connections and test.
Enclosure repairs, to stop rattly cabinets.
Rewires, speaker tails or wiring inside a cabinet
Upgrades and Modifications as per your requirement. ( New Drivers, Crossovers and Connectors fitted )
Powered Speaker Repairs
Active Studio Monitor Repairs
Wedge Monitor repairs to active and passive systems
We are familiar with repairing Yamaha , JBL , Peavey, Celestion, Mackie, Eminence and HK brands as well as many others.