PAT Testing for Bands, Discos and AV Hire Companies
All prices plus VAT at 20%
Specialty PAT testing for bands and musicians. As a business we repair audio amps, mixers and speakers and so have detailed knowledge of the internal workings of all music equipment. We realise where to change the earth currents to test delicate audio equipment ( for example testing a reverb unit is not the same as an electric kettle ). We have the ability to repair the failed equipment and generally do not put a PAT test FAILED sticker on the equipment and reject it. We realise it is important to get it back up to scratch and in a safe working order ready for the next gig or concert.


The price of PAT testing includes the testing, establishing & maintaining equipment register of test results plus certificate of compliance for your organisation.
We are insured for Public Liability for £5,000000 and Professional Indemnity of £250,000 giving peace of mind in our work.
All items receive a detailed visual inspection, earth bond, insulation, continuity and earth leakage test from insured Qualified Engineers.

FREE REPAIRS on plug wiring where necessary.
FREE REPLACEMENT PLUG when broken.
CLEAR LABELS showing Portable Appliance testing date, test engineer unique asset ID number, next test date.
CERTIFICATE & DETAILED TEST REPORT according to the requirements of all Electrical Appliance Safety Legislation.
OUT OF HOURS NO EXTRA CHARGE if required to minimise distuption.
NO RETEST Fees on failed items after repair
NO HIDDEN EXTRAS – The price quoted is the price you pay
A Portable Appliance Test or PAT, in the United Kingdom is a process by which electrical appliances are routinely checked to see whether they are safe. The correct term for the whole process is In-service Inspection & Testing of Electrical Equipment.
When people work with electrical appliances, health and safety regulations say that the appliance must be safe. Many types of equipment require testing at regular intervals to ensure continual safety; the interval between tests depending on both the type of appliance and the environment it is used in. The test engineer will determine the correct interval between tests depending on the environment and amount of use.
The resulting evidence of Portable Appliance Testing (commonly known as PAT Testing or PA Testing) is clearly visible to workers in the form of 'Passed' , 'Tested For Electrical Safety' and 'DO NOT USE after' labels affixed to various parts of the electrical equipment they use.
We affix the labeles in a visable but discrete position.
Electricity at Work Regulations 1989 requires that all electrical systems (including electrical appliances) are maintained (so far as is reasonably practicable) to prevent danger. Guidance from the Institution of Electrical Engineers (IEE) and the Health and Safety Executive (HSE) suggest initial intervals for combined inspection and testing that range from three months (for construction equipment) to five years for inspection and testing.
Our Engineers will arrive promptly and commence the testing in the area of your choice. We recommend that prior to our engineer visiting you let the staff know that the equipment may be unavailable during the PAT testing time. IT equipment should be logged out and data saved prior to the PAT test. Each item of equipment will be logged and given a unique ID number. This will be kept in the Portable Appliance Record.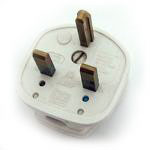 Our Engineers will test the equipment in a suitable manner paying attention to the type of equipment and test currents used. All equipment will be tested by micro processor based, state of the art testers, that are maintained with traceable calibration certificates. Devices will be tested according to the Class of device.
After the PAT the test area will be put back to how it was and equipment turned back on to ensure functionality. All equipment is marked with a pass or fail label and records recorded into the portable appliance test machine.
When the Engineer gets back to the office the data is downloaded so that the PAT Test certificate can be prepared. All results are recorded on a database and details sent to the client. We will hold copies of PAT data for 5 years and provide free replacement certificates for this time.
If during testing equipment is found to be faulty the engineer will attempt to rectify the fault free of charge in the case of leads, plugs and wiring. The data will be recorded in a PAT equipment repair log for future use and monitoring.
We will test any item from extension leads to IT equipment. 230v and 110v equipment on location and at offices or sites. In or out of hours to suit.
Call now 07811879463 to get an instant quote or use our website for an online quotation tool at the top of this page
Health and Safety at Work act 1974
Section 2 of the health and safety at work act 1974 puts on employers a general duty of care to their employees.
It shall be the duty of every employer to ensure, so far as reasonably practicable the health and safety and welfare of all of his employees.
(2) Without predudice to the generality of an employers duty under the preceding sub section, the matters to which that duty extends include in particular
(a) the provision and maintenance of plant and systems at work that are, so far as reasonably practicable, safe and without risk to health…
Employers also have general duties to other than their employees as described in section 3(1)
Duties of Employees at Work
It shall be the duty of every employee while at work:-
1. to take reasonable care for the health and safety of himself and of other persons who may be affected by his acts or omissions at work, and
2. as regards any duty or requirement imposed on his employer or any other person by or under any of the relevant statutory provisions to co-operate with him so far as is necessary to enable that duty or requirement to be performed or complied with.
The Health and Safety Act at work is all embracing, requiring all those concerned with an undertaking to do all that is reasonable to ensure the health and saffety not only of persons directly employed, but other persons who may be associated with work undertaken by the business.
The Electricity at Work Regulations 1989 Statutory Instrument No 635.
The purpose of the Electricity at Work regulations 1989 is to prevent death or injury to anyone from electrical cause as a result of, or in connection with, work activities.
The regulations impose duties upon employers, self employed persons and employees while at work. Regulation 4 is quoted below :
Systems, work activities and protective equipment
1) All systems shall at all times be of such construction as to prevent, so far as is reasonably practicable, danger.
(2) As may be necessary to prevent danger, all systems shall be maintained so as to prevent, so far as is reasonably practicable, such danger.
(3) Every work activity, including operation, use and maintenance of a system and work near a system, shall be carried out in such a manner as not to give rise, so far as is reasonably practicable, to danger.
(4) Any equipment provided under these Regulations for the purpose of protecting persons at work on or near electrical equipment shall be suitable for the use for which it is provided, be maintained in a condition suitable for that use, and be properly used.
The electricity at work regulations apply to all electrical equipment from battery hand held lamps to 400KV transmission lines.
We can provide PAT Testing at any area as travel will be incorporated into the quote.
Typical Local Areas Regularly Covered
Hereford | Leominster | Weobley | Worcester | Ledbury | Ludlow | Hay-on-Wye | Bromyard | Kington | Knighton |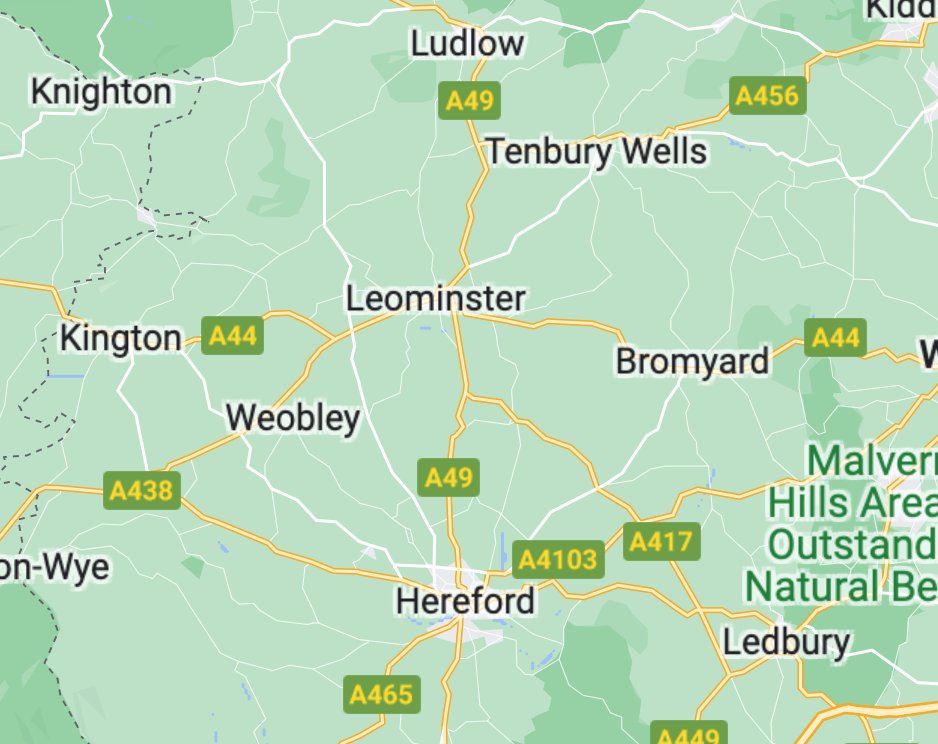 For Mobile Traders, Craftworkers and Exhibitors we can arrange to meet you at a venue and test during set up time. We can normally complete the testing with minimum disruption to your set up time. Normally we do not test during breakdowns as power to stands is disconnected but this can be arranged if we are sure testing can be completed before this.